Current Classmate Profiles
Here's where we get to have some fun, by updating our yearbook profiles for the lives we've lived since graduation! Use the form below to submit your updated profile info, and then have fun checking out what your classmates have been up to since 1971!!
This is an ever-evolving page! If you think of something that you missed in a previous submission, tell us! We'll be happy to update your profile!
Just click on a name below to view their profile!
Aikenhead, Chris
Burnaby BC
Highlights of my life so far: My time at South seems like a previous incarnation. Yet it's surprising how many of the paths I've followed during the past 50 years that can be traced—for better or worse—to those formative years on Tecumseh Ave. Back then, I had no inkling of how influential certain teachers, friends, and pivotal experiences would turn out to be. Handing me my Ontario Scholarship at graduation, Mr. Mann offered a sombre warning not to squander my $150 on drugs. Instead, I went on a road trip to Vancouver with a theatre arts teacher, cruising through the Rockies in his Fiat 124 Spider with the top down. Looking down from Burnaby Mountain as the sun set over the city, I knew I'd eventually study at Simon Fraser. For my gap year, I flew to England, hoping to find work. Instead I found myself travelling overland on a shoestring through Europe and Asia. After riding through the Khyber Pass on top of a truck and hitch-hiking around India for a couple of months, I wrote my application to SFU from a palm branch lean-to on a beach in Goa. Lesson learned: endless contentment in paradise just wasn't for me. At Simon Fraser, I studied English and made student films. Eventually I had to choose between going to grad school to pursue Shakespeare, Blake, and Coleridge, or accepting a job on a documentary crew filming Greenpeace chasing Russian whalers around the Pacific. With a shotgun mic and a reel-to-reel, it was possible to have great adventures, earn a decent living, and maybe even make a difference. After 45 years in the film and TV industry, I have few regrets. I've travelled to more than 50 countries, worked for the Discovery Channel, CBC, NFB, PBS, and BBC on docs about everything from mountain gorillas to cancer research, First Nations self-government, to animal-assisted therapy, earthquakes and the nature of dreams. I remember seeing a bumper sticker on a camera case once that said, "Why grow up when you can make movies?" That question still lingers. But my Peter Pan instincts had to reckon with the delights of real world endeavours, like marriage and parenting, both of which brought unimagined rewards. Indeed, as I finish my final film projects I'm now enjoying the wonders of being a grandfather. I still care about helping change things for the better, all the more passionately for witnessing how badly we've buggered it up so far. Sadly, I've watched friends and loved ones fall by the wayside or slide to the dark side. There may still be hope but it's going to take all the intelligence, imagination, and love we can muster to get us through the night.
What I learned at South that affected my life: Whether from my courses, teachers or friends, I learned to expect the unexpected. Golden nuggets often appeared where I'd seen only mud. During grades 12 and 13, I started trusting my instincts (if not my lack of discretion.) At South, I was discovered there were rewards for sticking my neck out. (Well, maybe not that time when my satirical review of an evangelical bigot who preached at an LSSS assembly got Floyd, our student paper, shut down.) But teachers like Fraser Boa and Bill Cockburn encouraged imagination and nurtured independence. Indeed, Fraser became a treasured mentor and friend. How lucky to have encountered a teacher who would influence my life so profoundly.
Advice for my high-school self: Be more daring. Go for broke. Trust your heart. Kiss the joy.
What's next (a.k.a. my third act): After weathering a stroke and osteoarthritis, I'm not likely to run another marathon or summit Kilimanjaro. But I hope my health holds up enough for me to enjoy retirement by reading, writing, and ruminating with an intensity I've not had time to develop during my career and family life.
Other thoughts: I apologize to the Industrial Arts teacher to whom I was a smart-ass in grade 10. I forgive the girl who steered the cops to the acid in my locker. I thank the London Board of Education for starting what was then the only 16mm film production course in a Canadian high school. And I send my warmest regards to all the other grads of '71 who are grateful for the role LSSS played in our lives but, like me, lack the courage to witness the ravages of time at a 50th reunion.
Allison Howe, Lee
Toronto ON
Highlights of my life so far: A lot of ground covered in 50 years since leaving London after Western. My passion in university was journalism, and I was absorbed as editor of the student newspaper The Gazette. From there, career-wise, I went on to work at Woodstock's daily newspaper and after 2 years made an abrupt turn to work with the Ontario Ministry of Agriculture and Food at the University of Guelph writing about ag research. That opened up a range of work in the Ontario Public Service where I enjoyed a 28-year career in economic development, Premier's Councils, a 2-year stint as GM of Ontario Place, and assignments to Cabinet Office. I retired in 2005 as Associate Deputy Minister, Cabinet Office. I spent the next 5 years consulting for several clients including the Ottawa-based think-tank The Public Policy Forum. I enjoyed participating in the Canadian Stage Company and Massey Centre for Women boards of directors. Now I enjoy hands-on volunteering—no meetings!
I've been married to Patrick Howe (also from London, went to Westminster) for 31 years. I met him at UWO. When we married, he had two children Kiera and Brendan, and our daughter Julia joined the family in 1992. Everyone lives here in Toronto. We have 2 grandchildren, and our daughter Julia's wedding has been rescheduled from last year to Oct. 1. Fingers are crossed.
What I learned at South that affected my life: We were so fortunate to attend a school that was way ahead of its time in fostering critical thinking, independent learning and creativity though outstanding arts, music and language programs. I believe our teachers genuinely cared about our success. I think a lot of us would agree that it was the extracurriculars—sports or arts—that made our high-school experience special. There really was something for everyone.
Advice for my high-school self: I would say, Have goals but be prepared to adjust them to take advantage of strengths you develop. Have confidence to try new opportunities.
What's next (a.k.a. my third act): Staying active physically and mentally. I've been lucky to enjoy good health and I enjoy golf, hiking, lifelong learning, theatre, music and travel. I love spending time with our family and with friends. My recent success is breaking 100 in golf, though not often. We love to travel and can't wait to get back to exploring the world.
Other thoughts: After leaving London, I didn't really keep in touch with classmates. I look forward to some fun reacquainting in October.
Bird, Jeff
Ottawa ON
Highlights of my life so far: After settling in to my first engineering job, I have been blessed with a partnership and marriage of nearly 40 years with Nancy Madge who I met through PUC lifeguarding. And two sons who unfortunately (or fortunately) moved away but not too far to share their time and families with us. I have been fortunate to get paid to work: by myself, in great teams, with Nancy (engineering and training) and with my brother (engineering and geology).
I am currently an engineering consultant with TECnos Consulting Services, Ottawa, Canada, working on interesting projects that don't interfere too much with life, with the toughest and wisest boss I have ever had: Nancy (it's her company). My present avocations include advancing the art, science and business of prognostics and health management in diverse applications. Of particular interest is leading the PHM Society board initiatives in Education and Professional Development as well as Standards. I had the honour of serving as Vice President of the society for eight years. I previously completed a career spanning 30 years as a Research Officer and finally group leader at the Gas Turbine Laboratory of the National Research Council Canada. My research there included gas turbine dynamics, testing and performance, health monitoring and management, adverse environments, and uncertainty. Previously I worked as an Operational Research Officer in the Department of National Defence where I enjoyed contributing to aircraft performance estimation and airlift and search and rescue planning. I studied at the University of Toronto (Engineering Science–Aerospace) and at Carleton University (Mechanical, Aerospace and Systems).
What I learned at South that affected my life: Teachers: Fundamentals and work habits are really tough to get but amazing to have (Miss McRoberts). Colouring inside the lines, good graphics presentations and an appreciation for geography make a difference (Mr. Angelov). French can be used in your career, grammar well taught, sticks with you and actually works in France, Morocco, NATO and Quebec (Mrs. Elder). Be close to someone good at what you are working on because maybe they will get asked more often when you don't know (Pat in French). Interest from demonstrated enthusiasm in doing experiments, building things and understanding how things work can lead to a really fun career (Mr. Ewald, Mr. Dool, Mr. Hodgins). Working in a team/study group can be really successful (and fun) to figure out grade 12 math (Greg, Martha, Jackie).
Extracurricular: Trying out can be rewarded by doing something still awesome-ish on third string. Being skinny can mean that 4 seconds of wrestling in one bout (and showing up) can even result in being a South-Oakridge "champion" (with a lot of default wins). Having your mother on the sidelines yelling at opposing players may save your life if they give you the football (probably by mistake). Throwing mud from your cleats at a "nice" coach can result in a skinny third-string wingback being put in at tackle and a QB sack (ours) (Mr. Benson). Business skills applied to selling essential consumer products can be fun (running the Coke machine and limited school show roles in managing tickets and usherettes, with Doug S). People can see more in you than you see in yourself (numerous classmates and principal).
Friends: Driving a Corvair (maybe not a Honda 90) can be "cool". Going to a tobogganing party on Upper Queens and Highland can be the launch of a social life. Experiencing illness and loss of a friend at close quarters gives a new dimension to your empathy and views (Tim Hey). Friends from one era can grow along with you (Barbara and Robert O, Joan and Jane M).
Advice for my high-school self: Try new things even if they seem to be difficult. You can contribute a lot as a helper and don't need to be the leader. Be willing for results to take some time. Get to know your parents as people.
What's next (a.k.a. my third act): Continuing to be amazed at what our children and grandchildren become. Finding some new ways to help others: a recent report back on use of our donation showed a detailed accounting for some 350,000 (CA$150) that helped ensure clean water for 280 people. Skiing until the pass is free. The best is yet to be!
Other thoughts: Cogitated on this against a 162 kph headwind (on a flight over the Rockies). Maybe too much information but a fun introspection and perhaps a head start on an obit for my stunt double.
Browning Gazarek, Suzanne
Chatham ON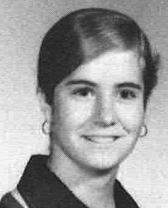 Highlights of my life so far: One summer, shortly after high school, I backpacked for 3 weeks through parts of Germany, France and Denmark. And with the encouragement of my youngest brother, I took up and enjoyed motorcycle riding.
I've been married to Jim Gazarek, whom I met at a ballroom dancing class, since 1982. We live on our farm just outside of Chatham. We have 3 adult children and 3 grandchildren.
I taught for over 30 years, grades JK to grade 7 , with the majority of those years dedicated to teaching Junior and Senior Kindergarten children, and I did some tutoring in high school Math. The year I retired from teaching, I was hired to work at Real Canadian Superstore, teaching children and adult cooking classes and enjoyed that job for over 10 years. My husband is a farmer, and when our kids grew up and moved away, I was given a quick lesson in driving a tractor and was hired to help out on the farm. In my spare time, I very much enjoy gardening, and I freeze and can fruits and veggies. I also enjoy sewing, knitting and crocheting. And I very much love being part of my grandchildren's lives.
What I learned at South that affected my life: My time at South solidified my wanting to be a teacher. I was even given the opportunity to return to South to do teaching placement opportunities in math classes. Miss Lewis, in Home Economics as it was called then, influenced my joy of sewing, Mrs. Frankel influenced my love of mathematics, and Mr. Hauch and Mrs. Herancourt and the outdoor learning experience left many good memories. I also enjoyed the years spent on the makeup teams for school theatrical productions and being on the swim team.
What's next (a.k.a. my third act): I would have to say that I'm open to what comes along. I aim to stay happy and healthy, and to keep busy.
Other thoughts: I have many fond memories of my high-school years, friends, teachers and experiences.
Casler, Bruce
Coronado, Panama
Highlights of my life so far: After school, travelled Europe for 7 months, home to work in hotel industry. While there, started teaching tennis. Tennis became main focus for 10 years, teaching at various clubs. Finally went into family insurance business which lasted 37-plus years.
Married, had a daughter Erin, and now a granddaughter Meadow. Currently have been with Lori Needham (South Class of 76) for the last 13 years. Our retirement goal was to live outside of Canada in a warm climate. Travelled to Panama, and found a place we wanted to be. Moved to Coronado Panama as of August 2021. Have settled in, and know this is the place for us.
Advice for my high-school self: Not to fear change as it always provides opportunities and adventures.
What's next (a.k.a. my third act): Enjoying the adventures of living in a different culture and learning a new language.
Clarke Young, Karen
Calgary AB
Highlights of my life so far: After graduating from high school and with no idea what I wanted to do for a living, I took a job at Bell Canada where, for the next 25 years, I had a varied and interesting career as I moved up and through various departments. During that time, I also got married, and we had two amazing sons. About 24 years ago, my husband and I had a joint mid-life crisis and decided to take a step back from our rather demanding jobs. So we packed up the kids, put the house up for sale and headed west to Calgary. Eventually I ended back up in the corporate world, working for Shell, and again I have moved through various roles and am currently in marketing. Yes, I'm still working, at least for a little while longer. Pre-pandemic, I filled my time with live theatre and various folk clubs in the city, and worked security at the Calgary Stampeder football games. I'm also quite active in my church and just recently stepped down from being on the corporation for the past 7 years. I have also found a group of women who like to travel (my husband doesn't) and have been to England, Ireland, France, Spain, and Italy in the past few years. We are also into volunteer work and spent two "Voluncations" in Grenada, upgrading and installing computers in some of the schools down there.
Advice for my high-school self: You're more capable than you think—go for it!
What's next (a.k.a. my third act): Well, I'm planning on retiring soon, and I already have a few agencies in mind where I'm planning on volunteering. I'm also considering taking a few courses in subjects that interest me as I've realized how much I love learning… and of course, more travelling and hiking.
Currie, Sue
Vernon BC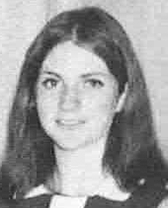 Highlights of my life so far: I feel that I've had '9 lives' already, a common thread being travel and different cultures. A few years of working with Air Canada was a good introduction to international travel, but then I returned to school on a very different path… a graduate degree in Business, and a few years in offices. It never felt a good fit, and I returned to the travel industry doing corporate incentive work. A son arrived, but the wanderlust continued. I was fortunate to join a group in Nepal with Sir Edmund Hillary, and did some 'shoestring' travelling whenever possible.
The arrival of my daughter shifted our lives again, as we discovered that she likely would not be able to live independently. That reality fostered new skills and further education. A move to the Okanagan Valley initiated a more 'stay at home' lifestyle, and an opportunity to join a local musical theatre group. Learning songs and dialogue is a good mental workout, keeps me around younger people, and injects a good sense of fun.
What I learned at South that affected my life: My most vivid recollection from South is being part of the Junior and Senior Bands. Struggling to learn an instrument, and then the process of putting it all together so that a recognizable piece of music was created through everyone's efforts. Joe George and Fraser Boa stand out for me with the passion they showed for their subjects.
Advice for my high-school self: Don't worry so much about what people think of you, and regularly get out of your comfort zone! Look for humour in all situations to accentuate the highs, and moderate the lows.
What's next (a.k.a. my third act): I'm hoping to get back to wandering the world soon, these days with a sense of purpose. Discovering an English Immersion program in Europe just prior Covid, I'm keen to sign on again. Life offers opportunities in each act, and my goal is to stay curious and engaged through the next one.
Draisey Noble, Bev
Lucan, Ontario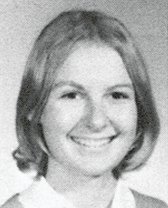 Highlights of my life so far: I graduated from Western and then the Faculty of Education. I also completed a M.Ed and a specialist in special education. I was actively involved in London Women Teachers' Association, spending one year as president and over a decade on the executive. I spent 32 years in elementary education, retiring as a principal. I've been retired for almost 14 years now.
I married my husband Bill in 1978. We have two children, Lisa and Colin, and they have blessed us with four grandchildren: three boys and one girl. They range in age from 16 months to 9 years, and because we all live in the same town, we are lucky to be quite involved in their lives. Before COVID, I volunteered regularly at the local elementary school and at World Tailors (a non-profit business for immigrant women) where I taught sewing to beginners. I garden, knit, sew, read, walk, bowl and enjoy watching my grandkids in sports (before COVID). We also enjoy travelling — planning a cruise around New Zealand in January 2022.
What I learned at South that affected my life: I remember my years at South fondly (for the most part). Teachers there gave me the confidence to continue with my post-secondary education. I was not very active in extra-curricular activities at South, but as I matured, I became involved in a number of community groups. Teachers who I remember fondly are Mr. Larsen, Mr. Benny, Mr. Benson, Mr. Underhill, Miss Bedard, Mr. Culham, and Mr Cohen. I remain in contact with Kent Cummings, Mimi (DePauw) Cummings, and Alison McCollin.
Advice for my high-school self: Don't underestimate your potential!
What's next (a.k.a. my third act): I'm in my third act now, and life is good!
Fisher, Glenn
London ON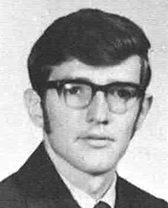 Highlights of my life so far: It is hard to believe that it is 50 years since we graduated from South. I have retired from teaching and am staying busy. Most of my teaching career involved various areas of special ed. I started the education program in a group home in London for guys aged 16 to 21 who were coming off the streets and trying to get their lives back on track. Then I started a secondary-school integration program with Madame Vanier which included having a social worker in the classroom. I taught in the juvenile detention centre in London for a year before moving to South. Yes, I taught at South for one year; half-time in the Math Department, and half-time as a resource teacher. I enjoyed the experience of working with 5 teachers from my student years there. Joanne Mayhew welcomed me to the staff and talked to me as if I had just graduated! I spent 11 years at Saunders as department assistant in charge of the special ed department. The next venture was starting the first secondary program for students with high functioning Autism/Asperger's Syndrome in the Thames Valley Board. That program was at Banting Sec. School. I ended my career in the Developmental Centre at Clarke Rd. Sec. School, working with the medically-fragile students. I was blessed as I enjoyed teaching my students, regardless of their needs or diagnosis. While at Saunders, I co-coached the Reach For the Top team: the team members were amazing with their knowledge and the speed with which they could retrieve that knowledge. We won the National Championship twice during my 11 years and were only the second school to ever do so. I had such a blast coaching them.
On the personal front, I got married the summer before going to teachers' college. My wife and I raised four daughters who have given us 12 grandchildren. One daughter lives in England, one in Michigan, one lives in Northern Ontario, and one lives in London, Ontario. So. I have grandchildren with American accents, slang and vocabulary; grandchildren with Canadian accents, slang and vocabulary; and a granddaughter with an English accent, slang and vocabulary. I am looking forward to listening to them converse when we can all get together again.
I like to stay active physically. Skating evokes a lot of pleasure, and so did teaching a number of my grandkids the fundamentals of skating. I played hockey until I was 50. I go camping every summer and go canoeing when I can. Numerous canoe trips have brought me joy and challenged me physically, including one two-week white-water trip. I also enjoy hiking and walks down by Medway Creek, especially with my grandchildren. Reading is vital for me. A day without reading is like a day without sunshine. Singing in choirs has also been part of my life off and on. I have lost a couple of notes at the high end of my register and gained a couple of low notes but I still sing tenor. Church life has been a large part of the last 50 years. My faith is life-giving for me and helped get me through some rough times. I wouldn't wish some of those difficult times on anybody, but I wouldn't have missed them. They helped me grow and change, and become the person I am today. My Mother is 97 and still living in her own home; so I am very involved in her life, and I expect that to continue for a while.
What I learned at South that affected my life: South was instrumental in developing an understanding of teamwork, whether that was in the band, on a sports team, or doing a project with other classmates. I appreciated the smallness of the school that allowed us to know all the teachers and a large portion of the students. Joe George, Fraser Boa, Don Young, and Bill Cockburn come to mind as teachers that were positive influences on me.
Advice for my high-school self: Don't worry about what others think about you. They weren't thinking about you very much anyway. Take more risks, and enjoy learning from them.
What's next (a.k.a. my third act): As for the next part of my journey, I would like to stay physically active, enjoy my grandchildren, travel to England and Michigan to see my daughters and their families, maybe join a choir again, and participate with a group that helps others who need a helping hand. And of course trips to the library and purchasing books to continue to nourish my love of reading. In the meantime, caring for my Mother is taking up much of my time.
Hanes Williamson, Marilynne
Lubbock, Texas
Highlights of my life so far: I married my elementary and high-school sweetheart, Bob Williamson, in 1973. We graduated from Queens University in Kingston in 1975: Bob received his Bachelor in Civil Engineering, and I received a Bachelor of Arts and Science. In 1977, he became member of the Association of Professional Engineers.
We had our first son Adam in 1980. He has a PhD in Micro and Nanotechnology from Ilmenau Germany and runs a lab in Marseilles, France for INSERM, doing research in epilepsy. Our second son Paul was born in 1983 and is a musician, living in Lubbock, Texas. He was a bass guitarist of the black metal band Absu from Dallas for 10 years and travelled the world. He currently has his own band Panzram.
In 1994, we moved to Texas to start an exciting new life as nurses and graduated with our Master of Science in Nursing in 2013. The most difficult challenges were to Bob's health. In 1998, he was diagnosed with bowel cancer and survived the surgery, chemo, and radiation. Unfortunately, a year later, he was diagnosed with Parkinson's disease in 2001. Yet he continued working until 2011 when he could no longer walk. On July 24, 2019, Bob passed away. Losing him, my handsome, loving soulmate, has been the most difficult challenge yet. I just keep breathing.
What I learned at South that affected my life: I really enjoyed my high-school years. Cheerleading and going to all the dances at school was great fun. We thought we were so 'grown up'! I also loved my extracurricular activity of learning ballet, tap and jazz at the Errington Dance Studio, and even continued classes until age 28 when I had my first son. I also really enjoyed skiing and tobogganing in the winter months. Grade 13 became more serious when I realized I would need to do better in order to be accepted into university.
Advice for my high-school self: We are our own worst critics! My advice is "you are ok just as you are".
What's next (a.k.a. my third act): When I retire in about three years, I am seriously thinking of moving to Sweden to be closer to my son and grandchildren. My younger son would like to live there too. Black metal is popular in Scandinavia. Therefore, I am taking Swedish speaking lessons!
Other thoughts: I hope to see everyone at the reunion and share all the fun memories, and I miss all those who have already passed.
Harrington, Elizabeth
Edina, Michigan
more information to follow
Haskell, Larry
Shelburne ON
Highlights of my life so far: Practising law since 1979. Married, with two adult children. Curler, lousy golfer, hiker. Still playing clarinet in the Orangeville Community Band. Starting seriously to think about retiring.
Advice for my high-school self: To be more outgoing and adventurous.
What's next (a.k.a. my third act): Once the plague is over, hopefully never to see snow again.
Hay, John
Komoka ON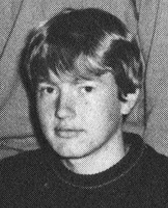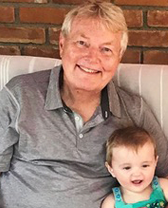 Highlights of my life so far: I've stayed in the London area since graduating from high school, currently living in the village of Kilworth. I earned an Honours BSc in Computer Science from UWO, and then I went to work at Canada Trust, starting as a COBOL programmer. I worked my way up the ranks at CT until the late 1990s when the TD merger took place. Since then, I've had my own IT Project Management consulting company and am still doing some work with Bell Canada.
We love to travel, and I have been to over 90 countries. When the pandemic hit last winter, we were in Southeast Asia and had to scramble to catch the last flight out of Bali, just as the airport was closing.
I try to play golf 2-3 times per week and organize an annual golf trip to Northern Michigan, with a great group of 28 guys. I also have a genealogy hobby and have been putting together family history books for descendants of all my great-grandparents.
What I learned at South that affected my life: I was shy and quite short when I entered high school, and I learned that I had to work a lot harder to compensate and succeed in life. South was an affluent and safe school, and I think that contributed to my positive outlook on life.
Advice for my high-school self: Don't be afraid to speak up and assert yourself when you believe in something. Trust your instincts.
What's next (a.k.a. my third act): Continue to travel and achieve my bucket list of places still to see (Galapagos, more of South America, etc) and spend more time with my children and grandchildren. Can't wait to take the grand-kids to Disney World.
Staying healthy and active is so important as we all grow older and I will try to stay mentally and physically healthy, maintain a positive outlook and think young.
Other thoughts: I have been married to my wife Julie since 2005 (was previously married from 1982 until 1997) and have three sons (Ryan, Matt & Charlie) and twin step-sons (Patrick & Phillip). Lots of boys means NFL Sundays were a big deal at our place when they were at home. I have one granddaughter and another on the way in July.
Jarvis, Kirtley
London ON
Photo credit: Neil Pfaff
Highlights of my life so far: Family: Married 43 years and counting, to Stephen James a.k.a. Herman Goodden. Three always interesting children: Emily (a.k.a. Demi March London), Hugh and Bonnie who all have mixed feelings about being fodder for both of their parents' art practices. Also 3 faraway grandchildren: Basil, Oscar and Odessa.
Employment: Bringing home the bacon for the foreseeable. Office Admin at a friend's kitchen cabinet manufacturing plant. It hasn't been the same since Doug Moore retired.
Life Changing Travel Experience: Crossing the Tiber 6 years ago.
Pet Peeve: Teeth brushing in films.
Highlight: Here is a 5-minute video of my largest outdoor installation, which Chris Aikenhead described as knitting with telephone poles. There is a Keewatin Dewdney quote written in wire and strung between the poles: "London just lets you get on with it." jarvisart.ca/urban-forest-video.html
What I learned at South that affected my life: Life Changing High School Experience: Ditching the Grade 13 Turnabout – HG asked me out, in keeping with his never-flagging compulsion to flout currently accepted norms – and going to see "5 Easy Pieces" at the Hyland Cinema where we commemorated our 40th anniversary with one of those brass plaques on the arms of the seats.
Fave Teachers: Fraser Boa – English (What is Symbolism?) & Film (What is Reality?) and Mr. Underhill – English (What is Art?).
Advice for my high-school self: Read more. Read everything. Especially the Classics and history.
What's next (a.k.a. my third act): In discussion for a retrospective and catalogue of my art career. jarvisart.ca
And… Depends, knee replacements, pacemakers, and trying not to be too disturbed that I can't remember who the heck I dated in high school.
Other thoughts: I came across a journal I wrote in Mr. Underhill's class about a collection of surprisingly challenging essays ("That Day in Hiroshima"; E.M. Forster: "What I Believe"; Hugh MacLennan: "The Shadow of Capt. Bligh"; Marya Mannes: "How Do You Know It's Good?", etc., etc.) and wonder if anyone knows the title of the book. Also, what was the smallish paperback with the orange cover about the nature of art?
Lennox Mitchell, Penny
Nanaimo BC
Highlights of my life so far: I've been married to Barrie Entwistle since 1999, and was previously married to John Mitchell for almost 20 years (a very amicable split, I even kept his name!). My 3 adult children and 5 grandchildren live in 3 provinces from BC to NB, so reunions are a killer! I also have 3 step-children and 5 step-grandchildren, all in Ontario—we're the Brady Bunch Plus!
I've been self-employed since 1991 in marketing communications, including graphic design, writing, and web design and development (first in Toronto; in Nanaimo since 2007). Previously, I had 15 years experience in group insurance (underwriting, admin, marketing) with Imperial Life and Johnson Insurance in Toronto.
I returned to choral singing for the first time since I left high school, when I moved to Vancouver Island. In 2007, I joined Island Bel Canto Singers, a 25-voice women's choir, and in 2009, I joined Island Soul Choir, a 140-voice SATB choir whose singers come from all over Vancouver Island and outlying islands. I have been the ISC Choir Manager since Fall 2009 and organized choir tours to Cuba and New Orleans. I also sang in the Vancouver Island Symphony Choir for 3 seasons, and was part of a special Vancouver Island Choir for a performance tour to China in 2018. Singing my first public solo a cappella at my mother's funeral in 2004, plus singing solos in Nanaimo's Port Theatre with 3 different choirs, has been a huge personal accomplishment, especially considering I barely squeaked out a try-out song for Bye Bye Birdie!
What I learned at South that affected my life: My French has actually come into play numerous times on the job and even during a vacation to Italy, and I even used algebra once during my years as a group underwriter. Who knew! Band and math were my favourite subjects, and I truly appreciated Mr. George and Mrs. Frankel for their passion; they kindled a sense of confidence in me. Fraser Boa and Ian Underhill both forged a new and different path for teaching, which taught me: there are no bounds, only opportunities.
Advice for my high-school self: Be bold and speak up! You really are a leader and need to be heard.
What's next (a.k.a. my third act): Keep singing and staying busy.
McCollin Drakes, Allison
Miami FL
Highlights of my life so far: I attended nursing school at Ryerson right after high school, and I returned to Ryerson in 1980 for a BA in Nursing. A few years later, I obtained my MEd from the University of Toronto. My goal was to teach nursing, but I had a Head Nurse who directed me into the admin stream. I was a Nurse Manager at Sunnybrook for many years. I moved to California in 1994 and worked as Director of Nursing for the County of Los Angeles (Rancho), until I moved to Miami Florida in 2006. We wanted to stay in the sun, but be closer to Toronto. Since then, I have been working from home for a company in California; we prepare Life Care Plans for patients with catastrophic injuries. I have one daughter who returned to Canada and lives in Whitby; no grandchildren yet. My husband and I love traveling, more specifically, cruising. Since 2002, we have been cruising every 1–2 years. Our last trip was Australia and New Zealand. We were booked for South Africa in April 2020, but that was nixed by the pandemic; we hope to get there in 2022 or 2023.
What I learned at South that affected my life: I met some wonderful students and teachers at South. I enjoyed the comradeship of classmates and occasionally attending football games, cheering on our Lions. My teachers helped me to appreciate the values of commitment, effort and hard work; that has served me well over the years. Teachers of Note: Mr. Benson, Mrs. Frankel, Mr. Underhill and Mr. Moore our guidance teacher, who was instrumental in directing my path to Ryerson. Significant Moment: First day of grade 9, I knew no one and I was somewhat anxious. Here comes a young lady, hand outstretched, and said, "Hello, my name is Bev Draisey, would you like to be my locker partner?&rdquo That was the start of our friendship. Although we live miles apart, we keep in touch and occasionally see each other when I am in Toronto.
Advice for my high-school self: Have more confidence in yourself.
What's next (a.k.a. my third act): Stay healthy, more traveling and spend more time with family and friends.
McNeil, Grant
Calgary AB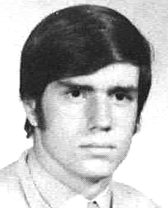 Highlights of my life so far: Well, what to say. During the dozen or so years after leaving South, in and around getting a couple of business degrees, taking a year off school to reorient my priorities, as well as trying out a couple of careers, I roamed around a fair bit. I lived in Hamilton, London, Toronto, Hamilton again, Toronto again, Calgary (great skiing), and then back to Toronto (lousy skiing). With all those moves, in the early days I leaned on my friends pretty heavily to help me move. In fact, Jim Chambers' Best Man speech at my wedding was all about helping to move my "stuff". He and I also landed in Calgary at the same time, so we shared an apartment and then a house for a couple of years (and yes there were a few parties - most of which we remember).
However, once back in Toronto, I met Barbara and the crashing around came to a screeching halt. By this point I had been in the banking business for a few years, as had she (another MBA even). We were introduced in June by a co-worker of mine, who was a friend and former co-worker of Barb's. Jocelyn tried to be sly about nudging us together, but she was actually pretty transparent. But she knew what she was doing. Barb and I started dating in October, got engaged the following July and married the end of December that year (tax break - what do you expect from a couple of MBAs).
A couple of years later, we landed in Calgary where I was the VP responsible for the energy and corporate banking group at one of the big 5. A decade later, the bank wanted us to move back to Toronto, but after almost 20 years, I had had enough of big corporate. Barb had bailed from the business earlier to focus on raising our two sons, and her parents had also moved to Calgary. So I left and pretty much coasted for 18 months (I guess you could call it my second gap year). I dabbled in a high-tech start-up (which went nowhere), taught strategy at SAIT, and corporate finance later for U of A (really enjoyed it). I also joined a boutique management consulting firm part time. But ultimately it was time to get a real job again, so I went full time with the consulting firm as the VP focused on economics and finance. The work was fascinating. Some of the most challenging assignments included working with a large forestry company and an Alberta indigenous/Métis group developing a unique world class sawmill designed to make more efficient use of the aspen log supply in Alberta, advising the ownership group of an Ontario paper mill in trying to rescue it from bankruptcy, and advising the board of a company developing technology to retrieve additional bitumen and base metals from oil sands tailing ponds. I semi-retired a few years ago but still keep my hand in a bit.
Both our sons went back east for university and stayed. One went to Ontario and is now in Toronto in the tech business and will likely stay there. The other went to Nova Scotia and shows no signs of leaving. He met and married a Maritime girl so he was probably doomed from the get go.
There have been low points of course. Aside from all the usual potholes along the way, my father passed away from cancer the fall after I graduated from undergrad. I found the next 2 or 3 years pretty difficult.
What I learned at South that affected my life: As far as what I learned from South, to be honest, I have no clue. I am still trying to figure that out.
Advice for my high-school self: What would I say to a younger me? Do the work idiot. I am pretty sure all of my teachers would agree I was a pro at getting by with the minimum effort. Building swimming pools in the middle of the winter after an abortive run at third-year business school cured me of that.
What's next (a.k.a. my third act): What's next? Still working a bit, and probably will for a while. It's interesting stuff and they give me money… tough to argue with that. Play a little golf. Probably no more skiing though. Try and stay fit (it's amazing how triple by-pass focuses the mind). Get back to travelling after COVID. Maybe someday get all the renovation projects around the house done (I keep chipping away at them). Find out how many Blue Jays games I can watch in a row before Barb threatens divorce. And I guess the two of us will probably move back east at some point to be closer to our boys.
Moore, Doug
Komoka ON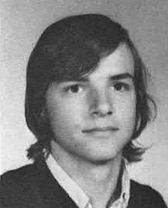 Highlights of my life so far: After attending South, Bill Myles and I bought an old school bus, and in the band Nudge, hit the road along with Al Merkley. Spent several years playing in various groups.
I have been very fortunate over the years to have been employed by two companies that allowed me to leave whenever I needed to go on tour or play music somewhere. Have been married for 26 years now and been in the Canadian band Lighthouse for 30 years. The band has toured quite extensively over that time, even as far away as Brazil. I have written a lot of music for Lighthouse and also independently as a songwriter. If you go to my website quacoman.com there are a few examples on the music page. Currently trying my hand at television and movie music.
I will take a few bio bits from my website and add it here, as I really hate talking about myself.
Toured with various groups in Canada, including Gene Maclellan, A&M's David Bradstreet with John Prine and Mercury Records' Bill Hughes. Writer for a musical theatre show featuring gifted students in Sarnia Ont. In his own band, Nudge, he toured extensively in Ontario and eastern Canada.
Studio player in The London Ont. area and featured on many local commercials and recording sessions.
Guitarist and featured performer on the Gene Maclellan television show "Put Your Hand In The Hand".
Guitarist and vocalist on the "Live At Attica State" album by Gene and produced by Skip Prokop.
From there, I played in the MacKenzie Prokop Band and recorded an album "Nobody's Children" as a fund aising tool for World Vision, including live concerts in conjunction with World Vision.
Played on many commercials and projects with Skip and various other artists, including Alan Thicke, as a guitarist and vocalist.
With Skip and Bob McBride, recorded under the name "Rock and A Hard Place" which was recorded at CBC studios in Toronto and eventually released on a project called "The Empty Heart Series".
Soon after that, I officially became the 27th hardest working man in show business — a position I still hold to this day.
Received a call from Skip that Lighthouse was reforming and needed a bass player and background singer. I then joined the band as the new bass player, and with Skip, co-wrote most of the "Song Of The Ages" CD including the hit "Remember The Times" which received good airplay across Canada. Have been been with Lighthouse for over 30 years.
Participated every year with Lighthouse and also without the band, for the Alan Frew and Friends charity concerts in the Oakville Performing Arts Centre. I have played on stage with Alan Frew ,Jeff Healy, Joan Kennedy, Lorraine Segato, Keith Hampshire and with Dan Clancy.
Lighthouse has performed with The Moody Blues, Roger Daltry, The Doobie Brothers. Alan Parsons, Procol Harum ,The Zombies, Todd Rundgren, Rick Derringer, Blood Sweat and Tears, Alan Doyle, Amanda Marshall, Barenaked Ladies, just to name a few. (And some real barenaked ladies back in the bar scene with Nudge!)
What I learned at South that affected my life: At South there was a creative atmosphere which introduced me to some like minded idiots who stayed up late listening to music and wondering what it all meant. Music teacher Joe George inspired me. Aside from being the music teacher, he was a real musician who did gigging on the side. He was my sponsor into the musicians union. Also a shout out to Miss Bedard, who made me feel like I could write although I'm sure she would be unaware of that and not even remember me.
Myles, Bill
Norrsundet, Sweden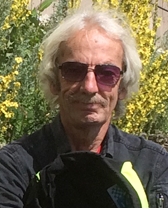 Highlights of my life so far: Nudge '71 "tour" of the Maritimes with Doug Moore and Al Merkely and playing on the roof of Churchills Fish & Chips, on the radio, in the rain. Played mostly full-time with various bands 71-79. A year at Fanshawe College 1974 – studio recording engineering course. Met a Swede on holiday in 1976. We moved to Sweden and got married in 1979. Apprenticed as a piano-tuner/technician in 1982, and have been mainly self-employed as such since. Two kids, Lisa and Joel, and 2 grandchildren. My present wife Ann-Louise has 12 grandchildren at latest count, so lots of small folks around sometimes. Spent 4 years in Zambia and Mozambique in the 1990's (ex-wife had land-survey work there through Swedish SIDA). Played with some excellent musicians in Maputo, tuned a few pianos. Back to Sweden then and my job.
What I learned at South that affected my life: Always liked English and French classes. Bill Cockburn stands out as my fave teacher. About Mr. Lloyd, I shall silent be. Still pondering the chicken and egg conundrum: "Am I lousy at math/whatever because I hate it, or do I hate it because I'm lousy at it." Met Doug, Al and Hermann at South. Got my first taste of fame (for a week after the auditorium gig). Still have our first contract, written by myself on toilet paper and signed by Jim Chambers: "This is to certify that Doug Moore's Group gets all the money collected at the South dance of (date)".
Advice for my high-school self: Nothing I would have paid any attention to.
What's next (a.k.a. my third act): Motorbike trip to Norway (pining for the fjords) if they ever open the border again. Continue with my dearly beloved piano business until deaf us do part.
Other thoughts: My great wealth, if I had any. My great health which I do have (undeserved gift from God).
Osborne Rice, Cathy
London ON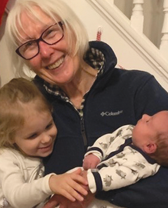 Highlights of my life so far: Teaching in a variety of elementary and secondary schools in rural, small town, and city schools over 40 years was a most rewarding career for me. Students kept me active, spontaneous, challenged, and keen to be involved in their academic and social development. My three children are happily married, and I have been blessed with three grandchildren. When my eldest son was 10, he and I joined our London church youth group on a camping trip in Algonquin Park. Thirty years later, I am still canoeing and camping annually in the Algonquin region, only now it is with Intrepid Women who've evolved into glamping girls because portaging and sleeping in tents on the ground have lost their appeal. I continue to be involved in my church, and thoroughly enjoy recreational curling, golfing, swimming, and biking and hiking the beautiful paths that extend throughout London.
What I learned at South that affected my life: The positive community spirit of the staff and student body at South appealed to me, and I have tried to be a positive influence in the various work and community organizations with which I have been involved. The opportunities to participate in school shows, develop some collaborative and leadership skills in clubs and student council, and visit Quebec City, New York, the Bavarian Alps, and Camp White Bear with peers were highlights for me at South. (Does anyone else remember catching a frog, dissecting it, and then eating frogs legs at dinner as part of our Temagami outdoor education week?) I also learned that I need to set deadlines to reach goals.
Advice for my high-school self: Pay attention to what's going on around you, not just your own agenda. Listen more to what's being said and not said.
What's next (a.k.a. my third act): Stay active, read more, de-clutter my house, visit my daughter in Vancouver regularly, enjoy my boys' families, and strive to keep up with my grandkids.
Other thoughts: We shared and learned so much as innocent kids and hormonal teenagers. Now the reunion process is opening my eyes with wonder and amazement to what our classmates have pursued, excelled at, experienced, managed to overcome, and developed passions for over the course of their adult lives. Who would have imagined this at 18? Please consider submitting your own biography to further the class mosaic. If you are unable to attend the October 15, 2021 reunion, keep connected to your South roots via this dynamic website, thanks to Penny Lennox Mitchell and John Hay, as well as those who are contributing to the site with their personal updates, memories, photos, and/or contact information. Stay safe, choose to be happy, and 'œGo, Lions, Go!'
Pinner Lawson, Debbie
Burlington ON
Rice, Brian
London ON
Highlights of my life so far: No surprise, I became a teacher and coach. Kerry Benson and Wil Rice were my mentors. I spent my last 15 years at the 2nd best high school in London, and had 3 of those years with Mr. Benson. Cathy and I have 3 great children and 3 wonderful grandchildren. Can't be too proud!
What I learned at South that affected my life: For the most part we had a superb staff, and I always tried to take the best of each of them to make myself a better teacher and coach.
Advice for my high-school self: Be more positive. Make sure the squeaky wheel doesn't get all the grease.
What's next (a.k.a. my third act): I help run a major Bridge Club. I see Mr. Benson and Miss Mayhew every week. Covid has made me realize there is another world out there.
Other thoughts: For the number of ladies that I dated, I am sincerely sorry. I was just learning, very slowly.
Please use the following form to submit your current classmate profile.
IMPORTANT!!!! Providing your updated profile is strictly voluntary and only for the interest of your other classmates. Provide as much or as little info as you want; other than your name and email, all fields are optional!
We look forward to reconnecting with you all, in one way or another. Beyond our basic curiosity, it's been too long!