Memorabilia…
For sure we will have interesting displays of mementoes at the reunion. But for those of us who can't attend, here's your chance to a walk down the memory lane of our years at South!
RINGS, BADGES, SWEATERS, ETC.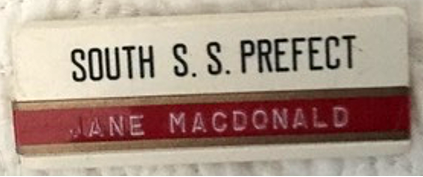 From Jeff Bird: I believe this has to do with a chore to take apparently clean garbage from the dining hall to the end of the island. It turned out that in the pouring rain the two intrepid volunteers didn't notice the putrid smell until they returned to the hall. This White Bear phys ed field trip was an amazing experience that included tasting grilled squirrel.
SCHOOL PLAYS
Bye Bye Birdie show poster, 1968

Bye Bye Birdie show album, 1968

You can listen to, or download, the tracks of the digital version of the school cast's soundtrack album on Google Drive. Enjoy!
Click program images to view pdf of program.
| | |
| --- | --- |
| Anything Goes program, 1971 | Oh What A Lovely War program, 1970 |
NEWSPAPER CLIPPINGS
FILM PROGRAM
Canadian Magazine article: We Made A Movie
Click article to view full-size version.
Castleless King newspaper promo
Click article to view full-size version.
The London Free Press article, Jan 3, 1970: Pilot Project
Click article to view full-size version.
North York Film Festival 1970 Program
Click program image to view pdf of program.
News article (Kaspars Dzeguze): North York Film Festival 1970
The London Free Press articles (Bill Webster), 1970
Canadian Education Showplace Program, 1970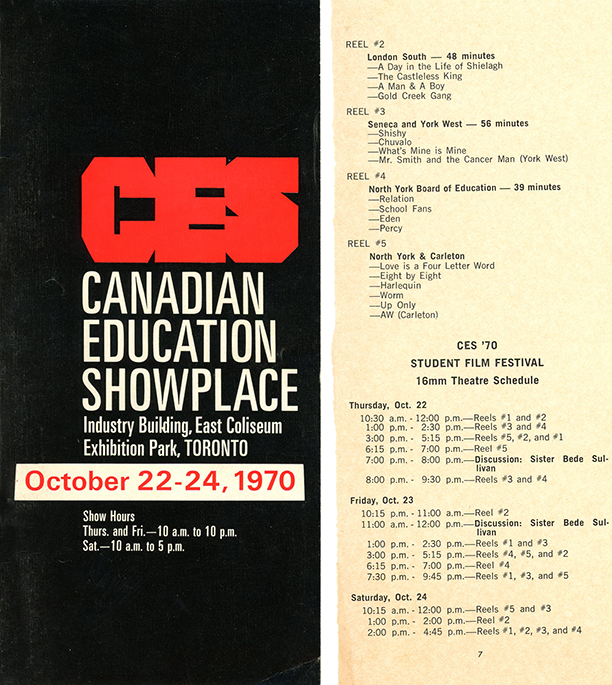 North York Film Festival 1971 Program
Click program image to view pdf of program.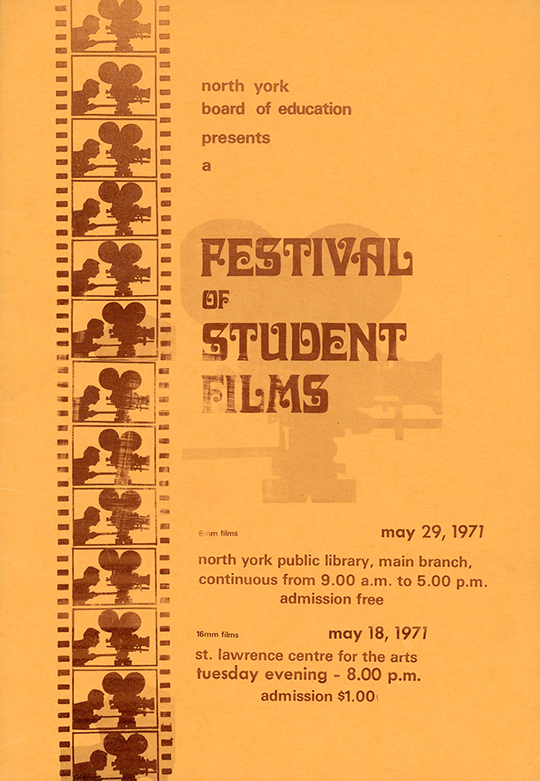 News article: UNESCO Tenth Muse Contest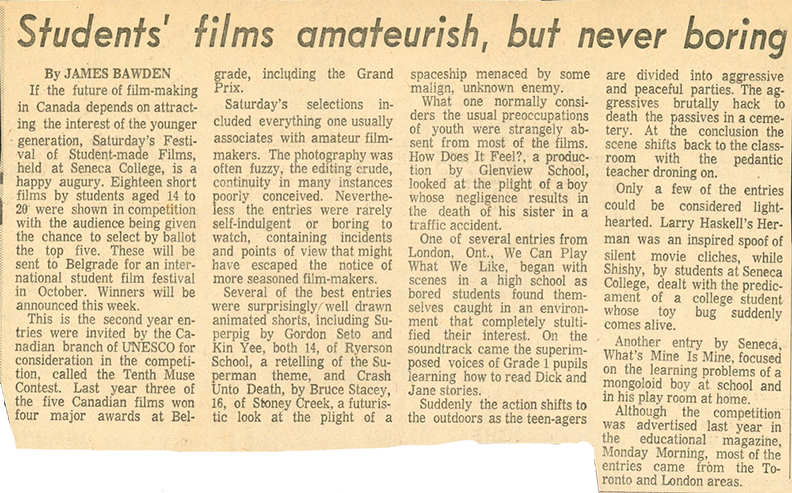 So what actually happened to all these 16mm films? It is an interesting story! Some films were stored in a barn and deteriorated. Some films were returned to the makers and then lost over the years, while some films were just lost. A few years back, Cam Tingley (1972) spent three years viewing and organizing/numbering the films that remained in South's archives. Just in time for our 50th reunion, Al Merkley managed to obtain the following three films from South's archives and had them digitized by Bob Peel Productions for everyone's viewing pleasure. Enjoy!
ct01: HERMANN by Pat Flanagan and Larry Haskell
B&W, 5 minutes (now with sound!)
ct105: MAN AND A BOY by Neil Pfaff
B&W, 5 minutes
ct110: WE CAN PLAY WHAT WE LIKE by Irene Kaptur
B&W, 10 minutes
REUNION & ELEMENTARY SCHOOL GRADUATING CLASS PHOTOS
LSSS 60th School Reunion, 1988
LSCI 75th School Reunion, 2003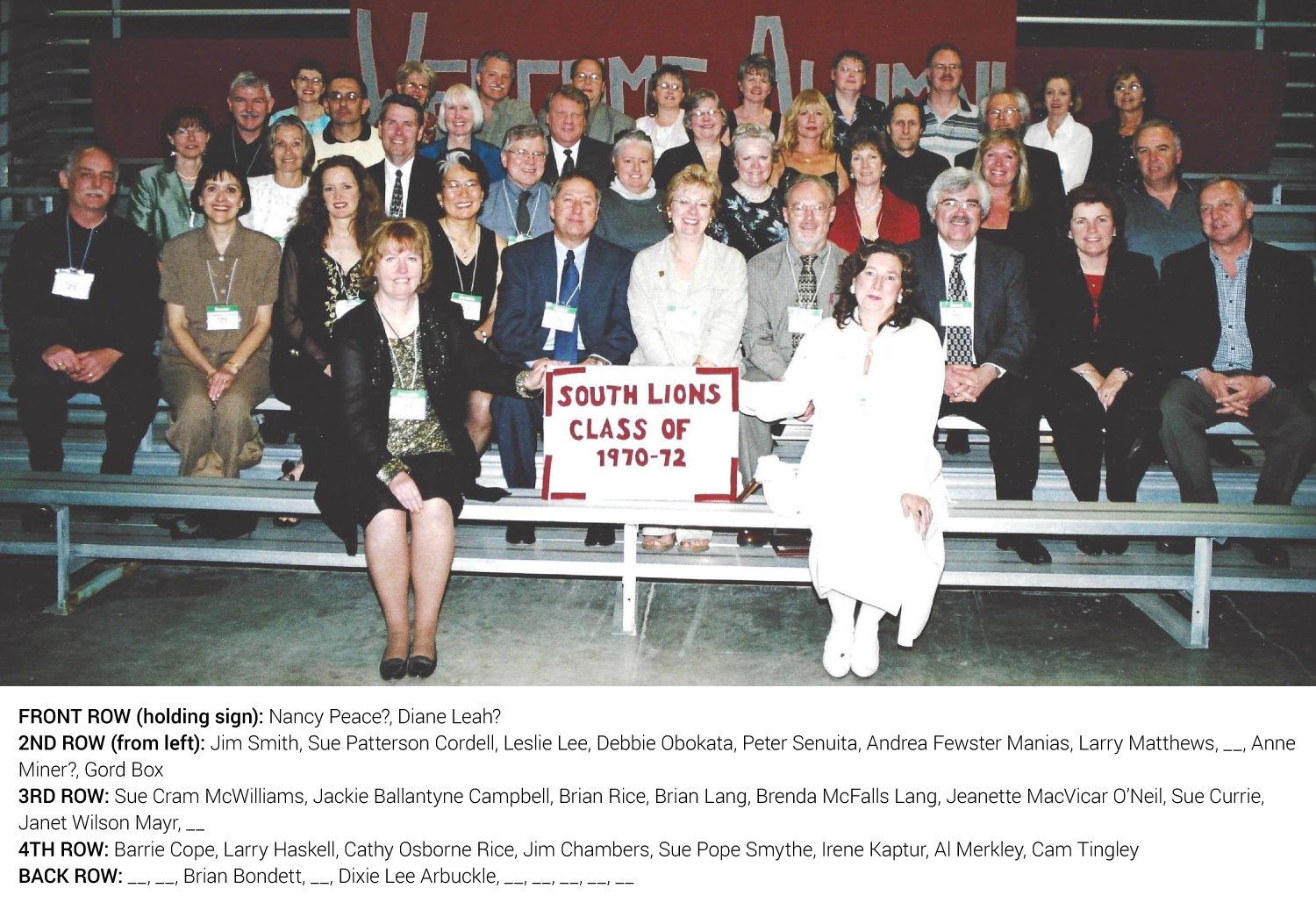 Mountsfield Grade 8 Graduating Class, 1966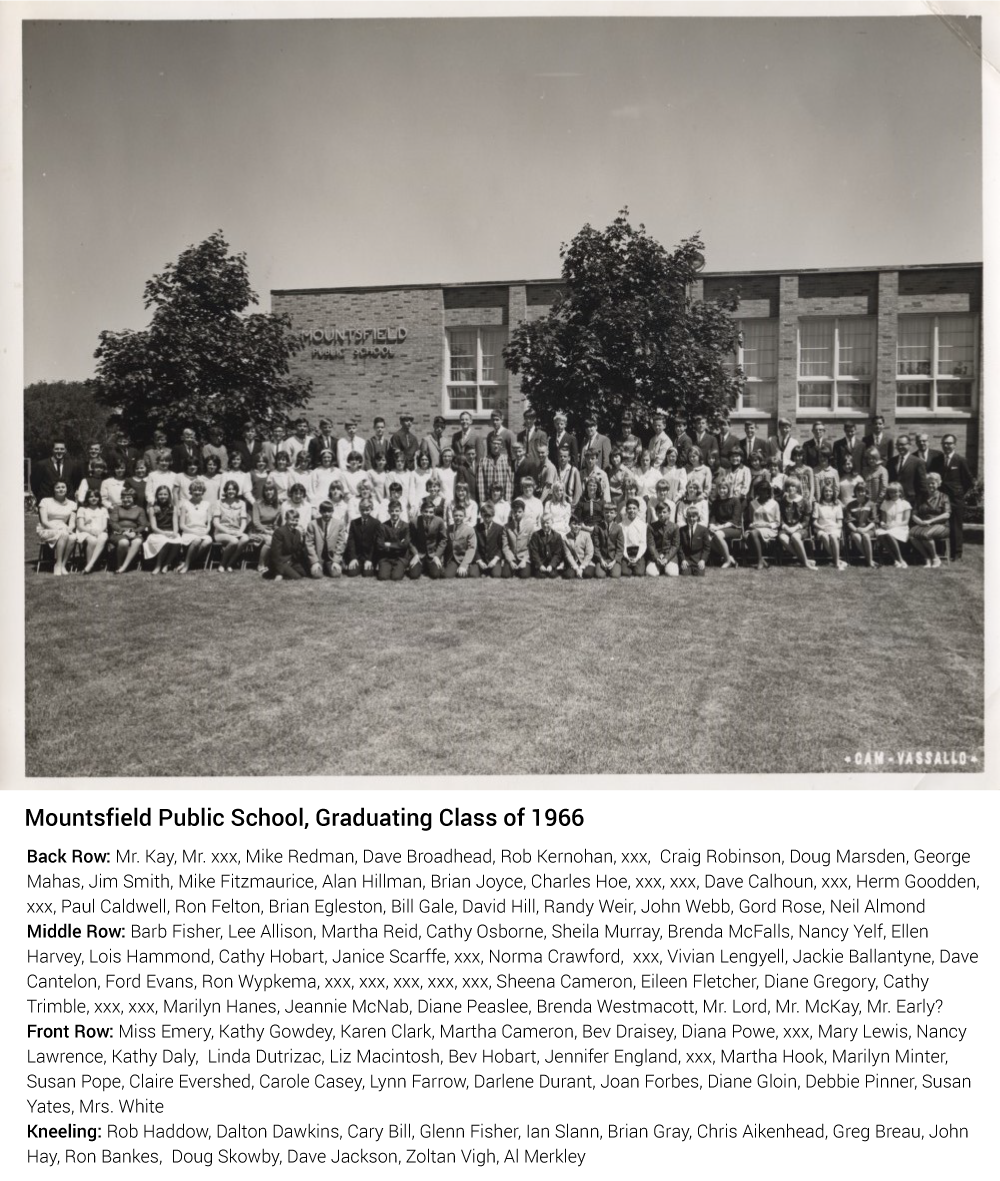 Wortley Road Grade 8 Graduating Class, 1966
St. Martin's Grade 8 Graduating Class, 1966
50th CLASS REUNION
On Friday, October 15, 2021, a gallant lot of classmates and retired teachers assembled, despite heavy rain, to celebrate the 50th anniversary of the Class of '71's graduation from London South Secondary School.
The event began mid-afternoon, as about 25 people gathered eagerly at The Wortley Roadhouse for their first glimpse of friends from 50 years ago. The fun continued over dinner at Dawghouse Pub & Eatery, before the official reunion began at the Highland Golf and Country Club. Over the course of the celebration, Principal Bob Mann, 11 teachers, 42 students and a few spouses celebrated this milestone event in person.
Numerous artifacts and memorabilia were on display—thank you to everyone who contributed their treasures, including Pete Telford for his efforts to provide materials from the school's archives, and those that helped to create and take down the displays. Rob Haddow had put together highlights for each year we attended South, with the intention that he would read them at intervals throughout the evening; after two readings over the excited din of conversations, he instead submitted the document for posting on the website! Be sure to check it out on the Memorabilia page! John Hay brought in his own TV monitor to run visual displays that he had created (sadly, we couldn't patch into the Club's AV system).
Mostly, though, the evening was filled with lots and lots of amazing reconnections and conversations. It was amazing how all the angst that we'd had in high school had evaporated, making everything so easy for us to be with one another. If we'd only known then what we know now!!
Photo Memories of the Class of '71 50th Reunion!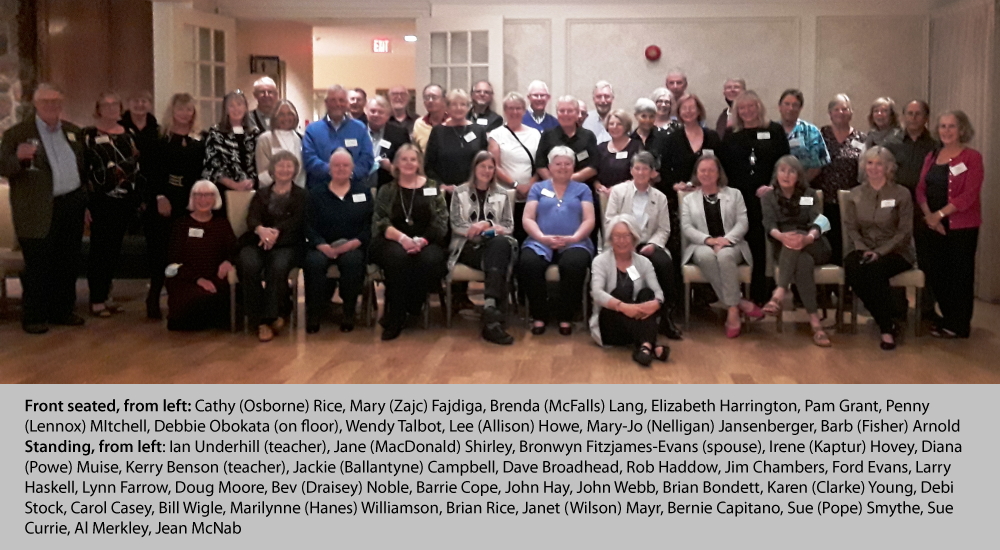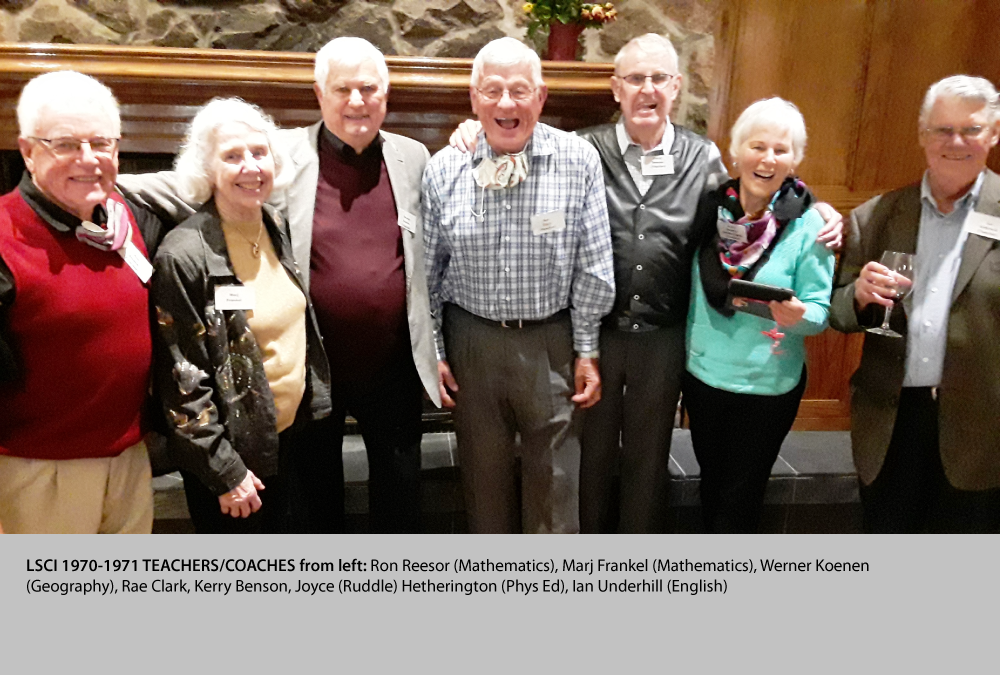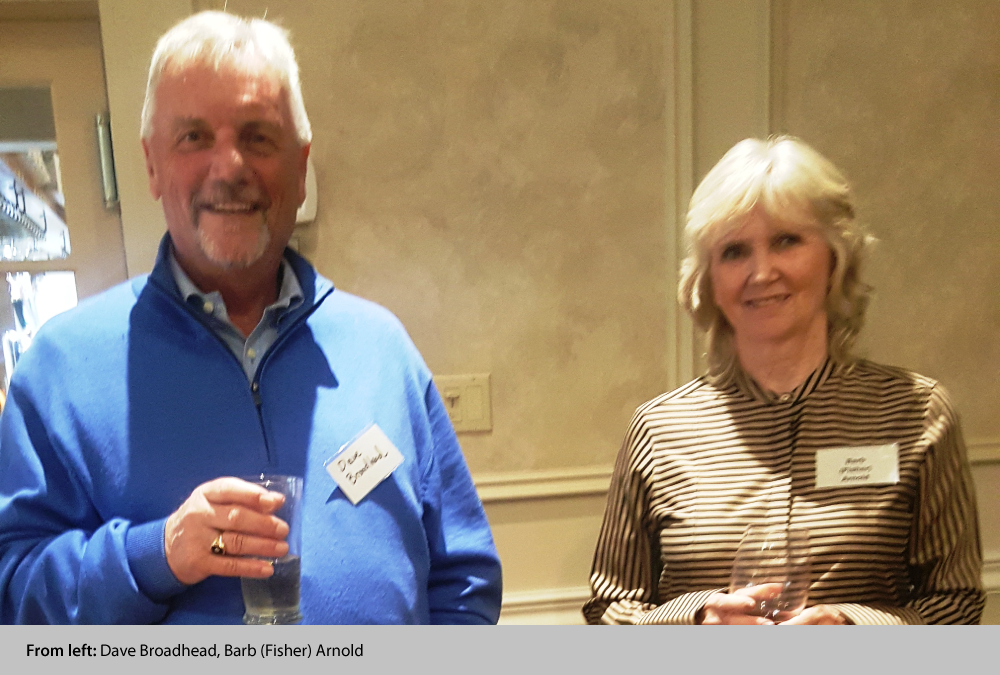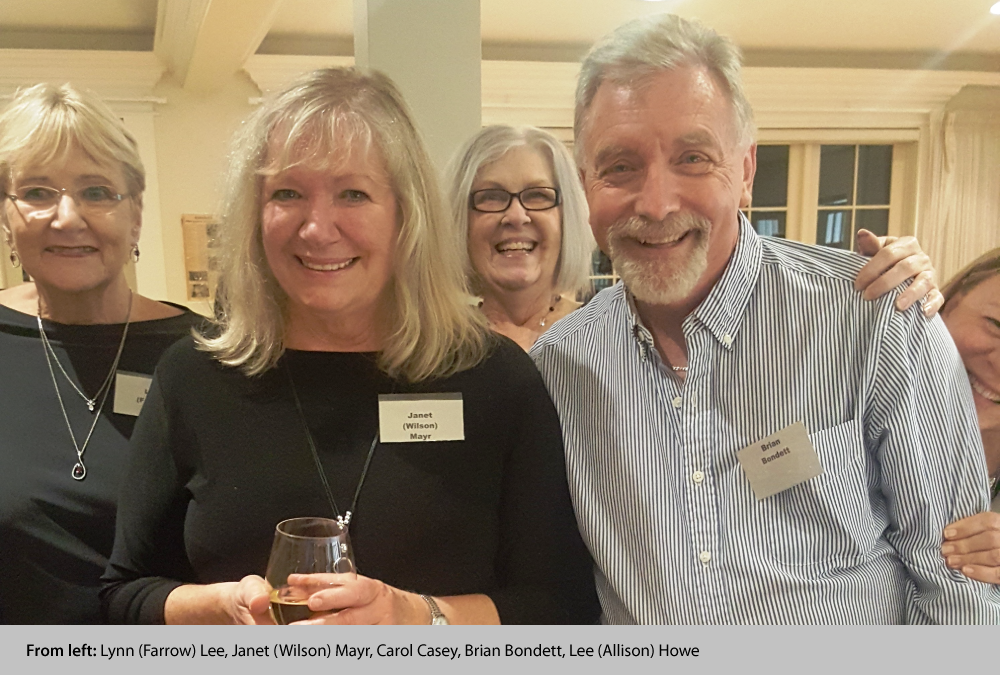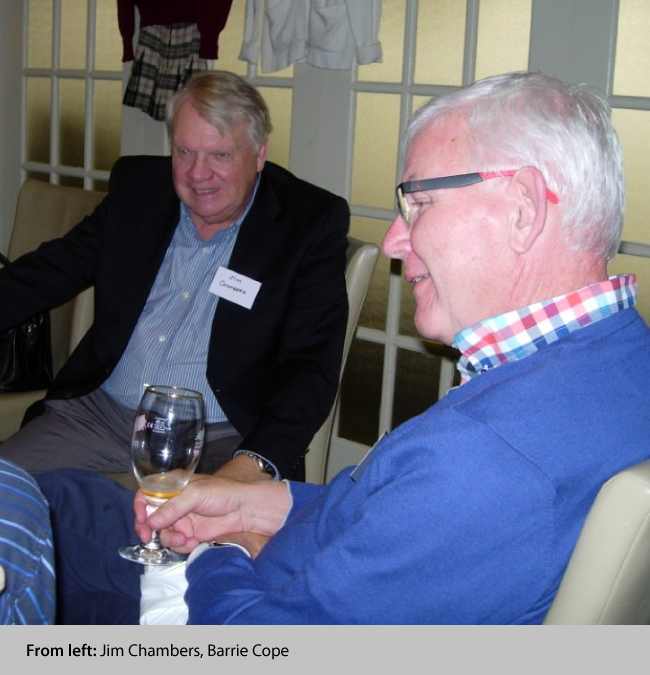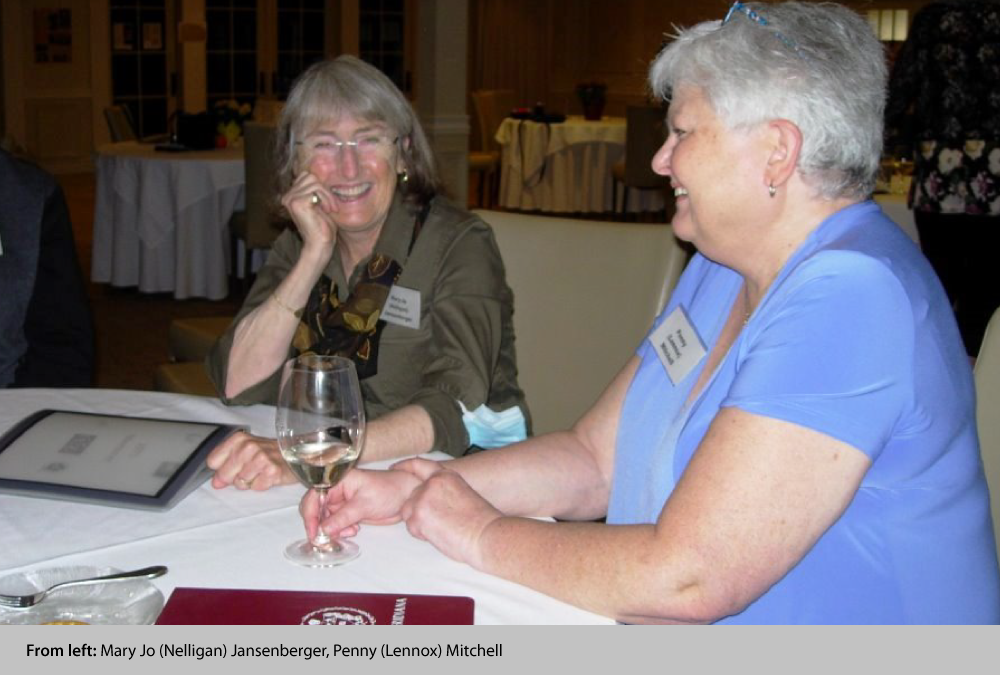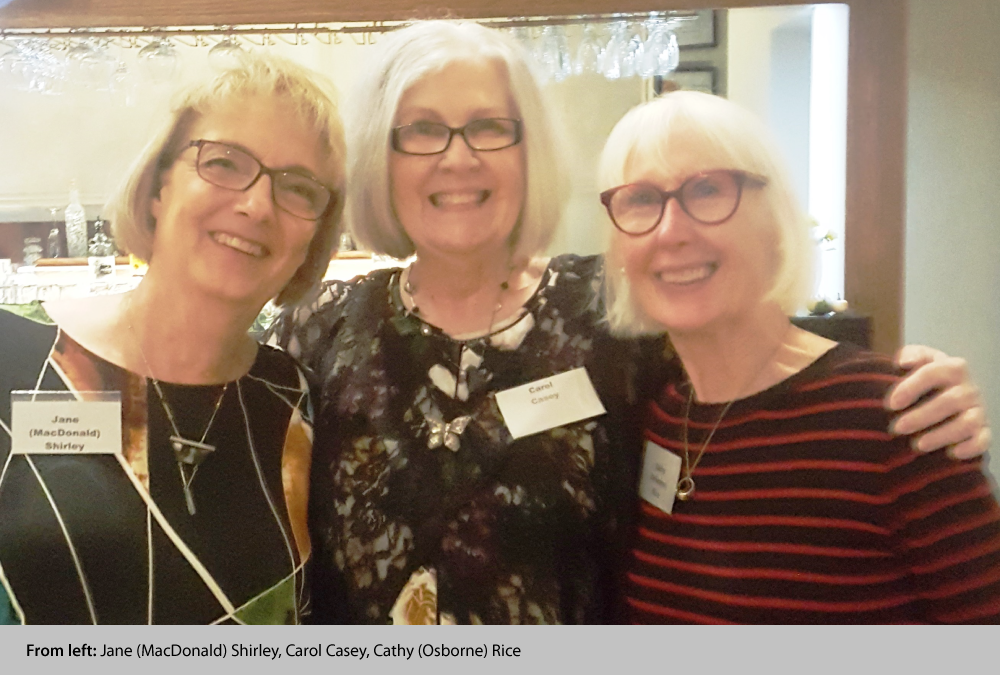 100th SCHOOL REUNION
From Friday, May 26 to Sunday, May 28, 2023, thousands of alumnae celebrated LSCI's 100th anniversary. As part of the celebration, our class got together over dinner on Saturday evening at the Byron-Springbank Park Legion Branch.
Photo Memories of South's 100th Anniversary & Class of '71 Dinner!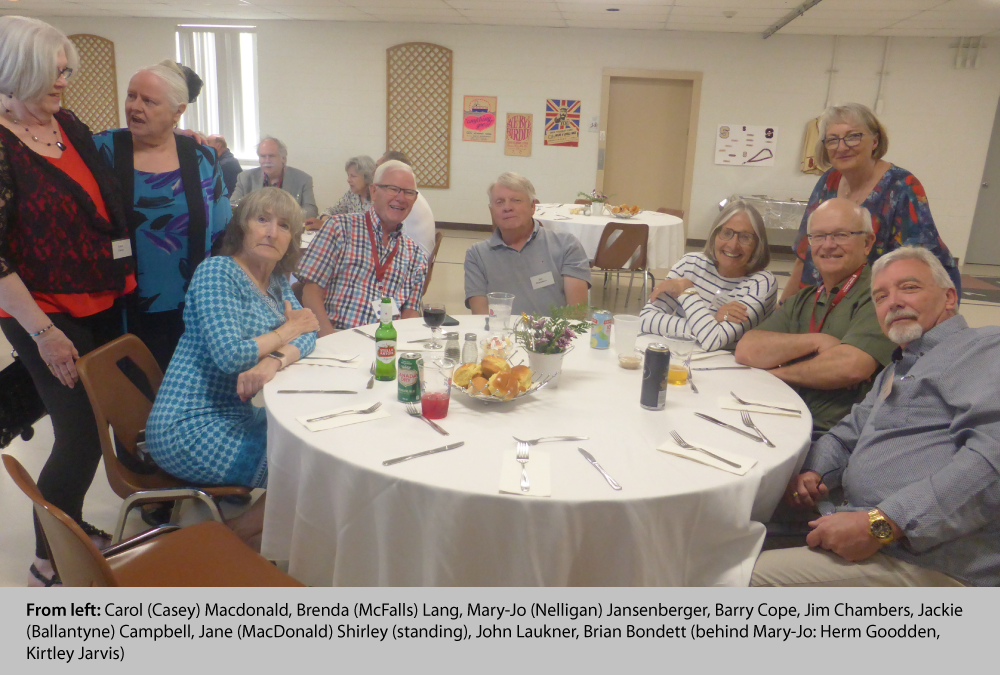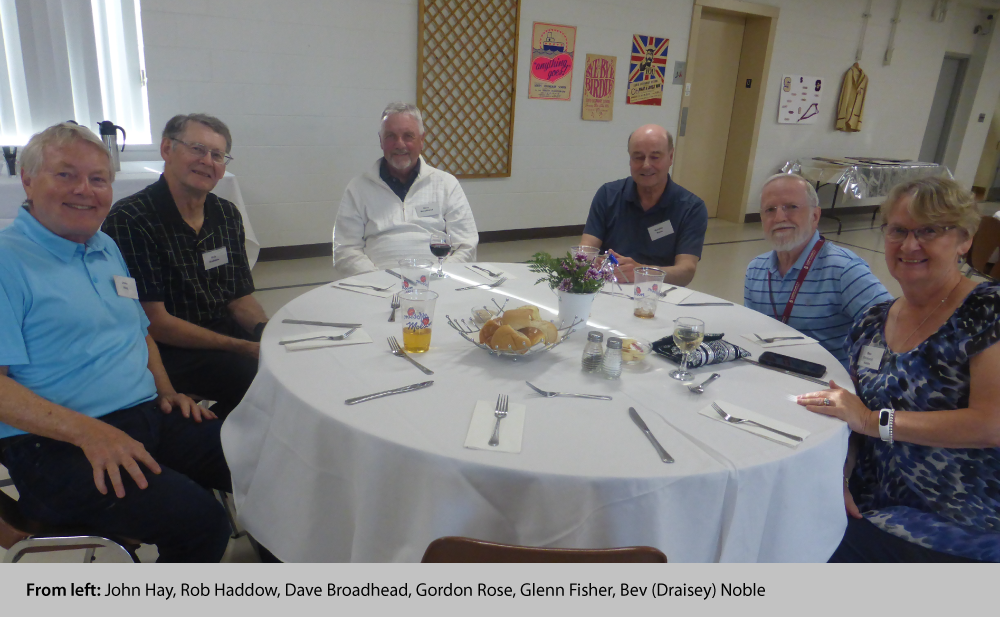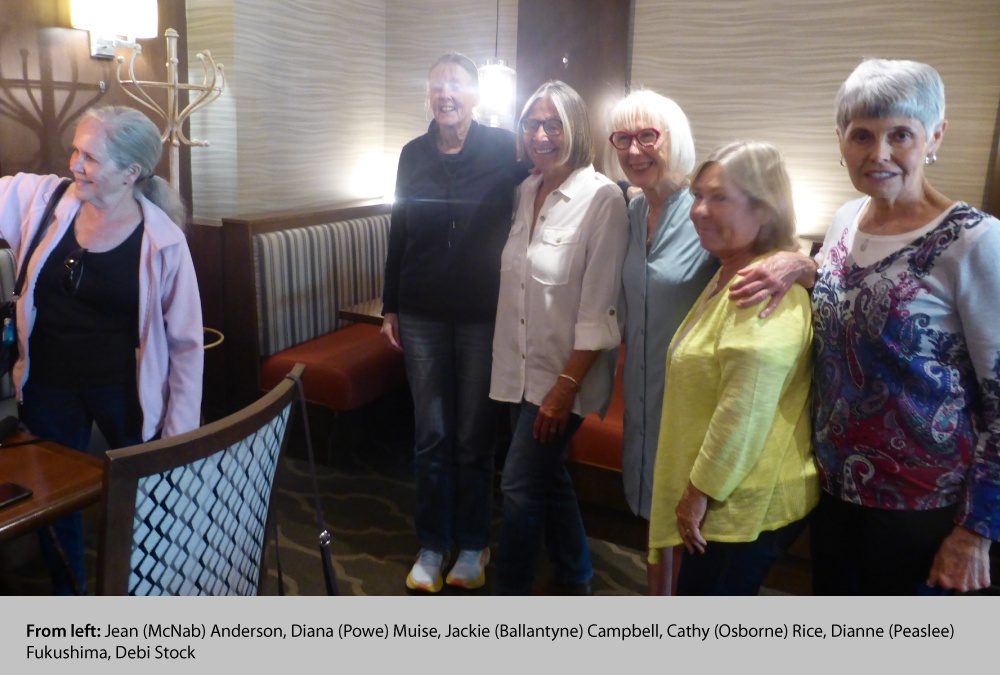 Plus Musings and Anecdotes
From John Hay:
From Rob Haddow:
Click on image to view/read pdf
From Darrell Wells:
2021-10-04: Hello again… with warmest regards from Victoria!!
So late this afternoon, I received this short video from a local renewed friendship pal here. He thought I'd like its message, and indeed I do. Similar to Dylan Thomas's Do Not Go Gentle theme, it is a lovely contemporary message from beloved actor, Clint Eastwood.
After reading an SCI colleague's lament re the "ravages of time" as perhaps reasons to not attend, well mebbe, just mebbe, you'll consider this video to help provide upbeat perspective to our current, or later/75th reunion (yikes), as the successor video to "life's like a cup of coffee".
Just when you thought you were done with me, eh? Well, I'm sure that you and your reunion team folks will enjoy it… best wishes to all.
From Herman Goodden:
Beezer and the Province of Youth
2021-07-21; LONDON, ONTARIO – One of the sweetest aspects of childhood is how common it is that your best friend is that chap of similar age who just happens to live on your block and is the first person you bump into on that day around your third birthday when you get it into your head that you'd like to ditch Mom for a couple of hours and go exploring in the outer world. For me that friend was Beezer and on weekdays for the next two years from September to June when my older brothers were all at school (and I didn't have to accompany Mom on some errand that usually involved bus rides downtown) he became my constant companion.
His people lived across the road on Connington Street, maybe ten houses to the south and we'd get our adventures underway by about nine o'clock when one of us would run over to the other's house just as they were finishing breakfast and call out their name. I guess we thought that only adults were qualified to knock or ring doorbells. more…
From Herman Goodden:
Is There Life After High School?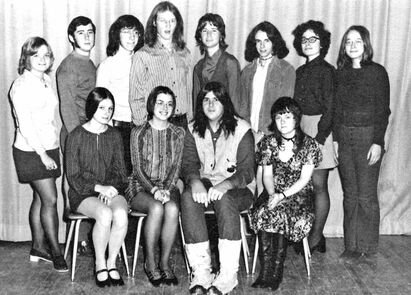 Editor & staff of South's student newspaper, circa 1971
2021-05-24; LONDON, ONTARIO – The alert Hermaneutics reader will have detected that an occasional tendency to reflect in these posts on my chequered career as a high school student has spiked in a rather alarming way over the last few months. Let me explain what's behind this "slight disturbance in my mind" as Roy Wood termed it in one of The Move's finest hits. All of my academic reveries of late are owing to my participation once again with the committee which organizes periodic reunions for London South Collegiate Institute's 1971 graduating class.
If I hadn't flunked once and dropped out twice without earning anything resembling a diploma (though I did receive an honorary one several years later from the G.A. Wheable Centre for Adult Education) '71 would've been my year of glory. God bless 'em, my more diligently studious comperes have been good enough to include me in their two earlier reunions; the fifteenth in 1986 and twenty-fifth in 1996. more…
From Darrell Wells:
As you know, many of the terrific teachers that endured us considered the 1971'ers an eclectically-futured and très special group. Your efforts in this project are "proof in the pudding". A few years ago, I dropped into the Masonville Starbucks and spotted Principal Bob Mann sitting, sipping and chatting with a group of about 7 or 8 ladies. So I snuck up behind (he hadn't spotted me), and began to softly sing our South CI song. Once he recognized the (out of) tune, without any hesitation, he joined in. He didn't look up or back until we finished the stanza. Then smiles, hugs, nothing said… and then my exit. And so it goes. Many fond memories. Best wishes & warmest regards to all.
From Herman Goodden:
The Boa/Woodman Enlightenment Axis
Marion & Ross Woodman: Oil on wood
painting by Jack Chambers, 1961.
AG0, Toronto
2018-06-08; LONDON, ONTARIO – Our old friend Chris Aikenhead had no sooner greeted us as we touched down at Vancouver Airport on the first leg of our West Coast tour on Monday, July 9th, than he gently, gingerly asked if we'd heard the news out of London which we'd only left behind about seven hours earlier. Oh God, the dog-sitters had screwed up and Gracie got hit by a car? Kirtley's mom had taken another tumble and we'd have to fly right back and stand sentinel at her bedside? "Marion Woodman has died," he said and was perhaps a little miffed when we practically sighed in relief.
"Don't scare us like that," I almost said but managed to repress it; starting to surprise even myself with my apparent unconcern about the passing of a teacher and friend who'd meant so much to me. Why wasn't I overcome with grief? Well, Marion's age was obviously a factor – 89 – the same age as my father and mother when they passed. Setting aside the shock one always feels when the reassurance of a loved one's earthly presence is taken away, you couldn't exactly say that she'd been robbed by the Reaper; that if only she'd been granted a little more time, whole new avenues of exploration might've opened up. Marion had enjoyed a good long life that was packed to the brim with accomplishments. more…
Do you have any memorabilia you want to share with us on the website?
Send it to us using the following form.
Let's stay connected!